Daniella
Smink és haj művész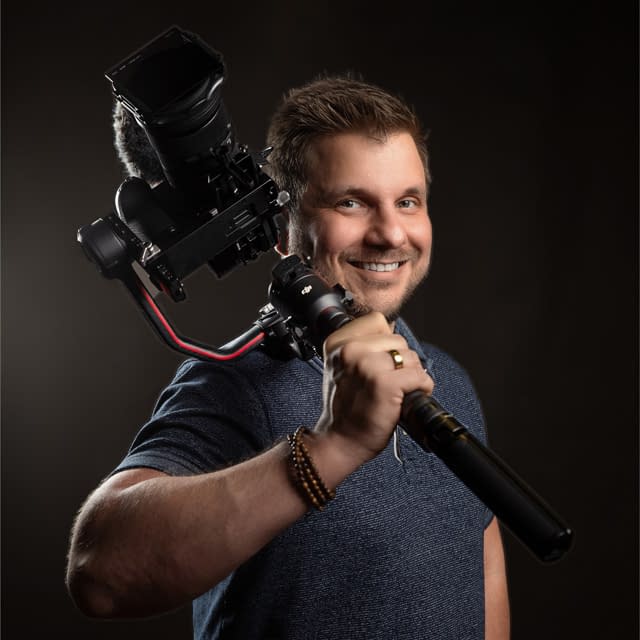 A történet
Ismerd meg az Instawalk hit rendszerét, amelyet az alapító személyes története alkotott.
Dávid valóságot formàlt az álmaiból, amikor fiatalon útnak indult és bejárta a nagy világot. Közel 100 ország, és 10 év folyamatos utazást követően, már tisztán látta, hogy a fényképek hűen tükrözik az elmúlt idők emlékeit. Ez a fordulópont egyértelművé tette számára, hogy a hobbiból életmódot kell alkotnia. Az évek során szakmai képzettségét Katarban (Doha) és Magyarországon (Budapesten) szerzett.
2018- óta nemzetközi, és magyar megkereséseknek is eleget téve hiszünk az Instawalk erejében, hiszünk a különleges képekben!
Értékelések
ügyfeleink mondták rólunk
Örülünk, hogy 2018 óta több mint 3000 elégedett Instawalk ügyfelünknek szereztünk ennyi örömet és örök emléket.
Bobby
06-09-2020
from the USA
Some of you may know me, from Youtube as @LivingBobby. To be a YouTuber with over 2 million subscribers, I always make sure I plan as best as I can. This is why I choose Instawalk.
This was a wonderful experience! David is not only a super talented photographer but also has great communication skills to explain everything and give very useful tips for the photos! We felt very nice and relaxed, we had a beautiful walk and I learned more about the history of the city…. while getting great photos!
Once you combine David's expertise and the beautiful buildings of Budapest, there is no way one wouldn't consider this experience precious 🙂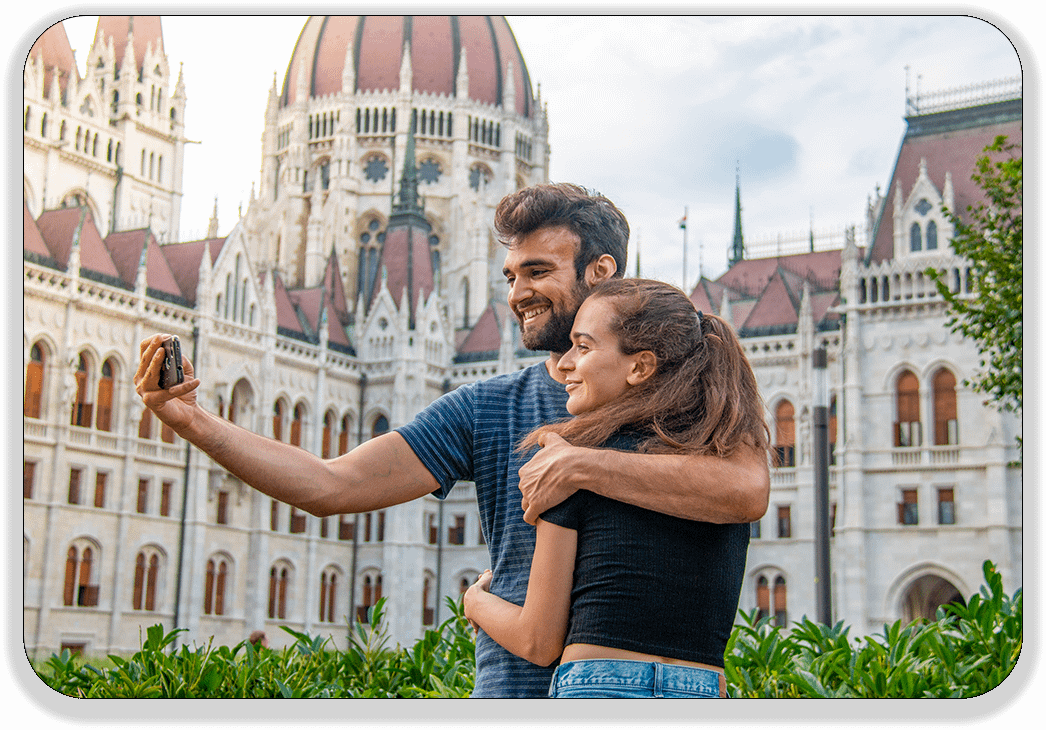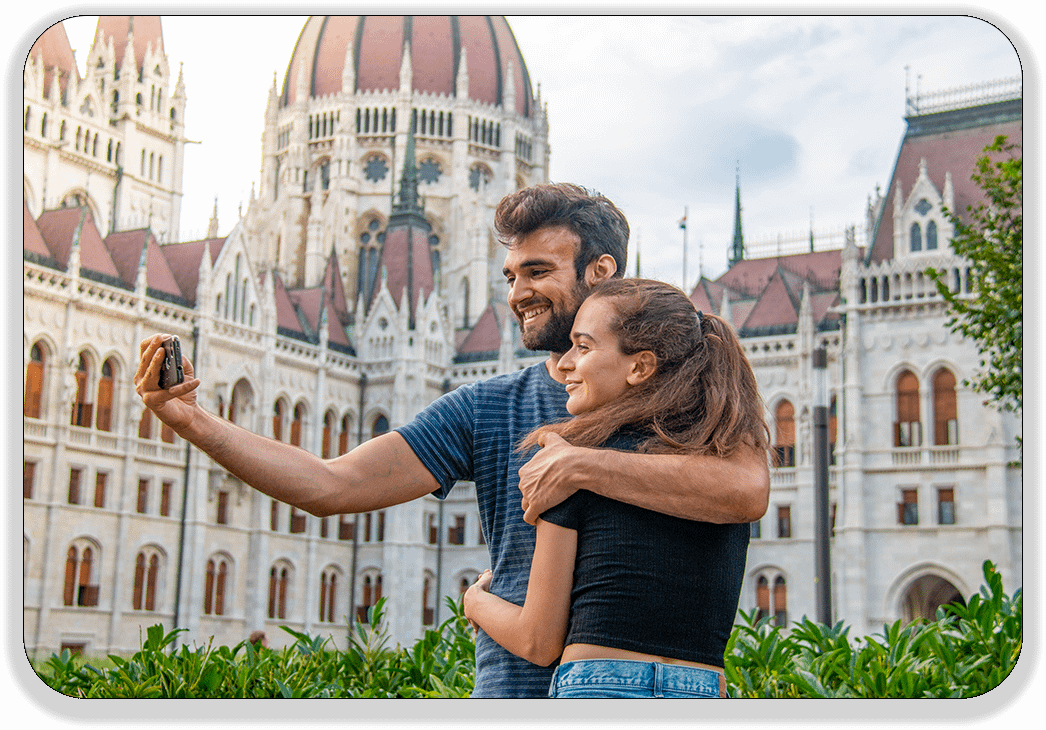 Gloria
09-06-2019
from the USA
Beyond exceeded my expectations.
A must-do in Budapest if you are looking for a special and unique experience with a talented photographer. The best photoshoot I have ever had, David makes you feel at ease, is knowledgeable and provides interesting insights into historical monuments, and takes the most incredible pictures. I received my photos within hours, and they are all outstanding! Tip: go early in the morning before the hordes of tourists come. As a solo traveler, it's hard to find the best photo spots in Budapest, but even if you have them, it's impossible to capture them by asking strangers or taking selfies, just BOOK! You won't regret it 😉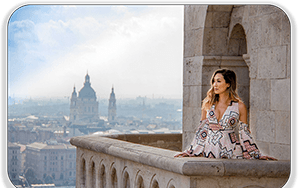 Angelica
29-10-2021
from Italy
I had a LOT of research for my prewedding photographer in Budapest. The booking process was nice and easy, the photoshoot is fun! I could not recommend Instawalk more. He was very personable and easy to work with. He has a natural gift for photography and a beautiful eye for captivating pictures. It is an outstanding deal for the price and product received. Instawalk is a must!!
I had so much fun getting these pictures taken by David.
David is professional, creative, talented, reasonable, and easy to work with. He suggested how to pose for the pictures and I am really glad I booked a section with him. The pictures were sent to me the same day as the photo shoot, and they are AMAZING!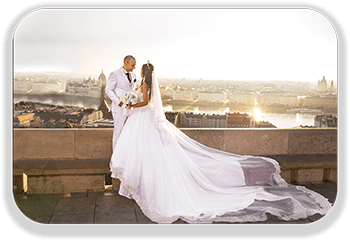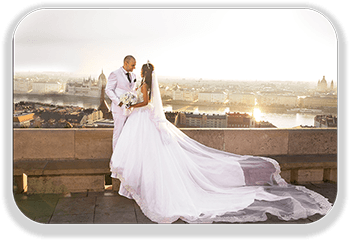 Deborah
04-03-2020
from Malta
If you come to Budapest you must book with Instawalk!!! I wanted to surprise my boyfriend on his birthday even tho I was afraid that he might not be so interested in the photoshoot, guess what, we both had a blast, and even purchased extra time to shoot with him. Now I have the best souvenirs from Budapest which last for a lifetime. He was amazing I booked a session for me and my boyfriend and these are photos we will have forever. They came out amazing I honestly felt like a princess! He was great with direction and even had some knowledge to share about the history of Hungary!! If I ever come back I will be sure to book again!!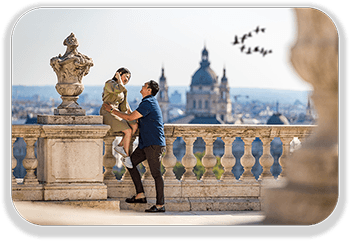 Никола
15-08-2021
from Serbia
I would highly recommend Instawalk's services if you are looking for a family photographer! He was on time, professional, and very responsive to all our inquiries prior to booking. Booking was done online and calendar invites with the location were sent to us so it was easy to find our way. If you have a large party definitely book two hours or more. David was courteous, and friendly and made us feel very comfortable in front of the camera. The photos were delivered to us online and they turned out amazing! David also provided us with some history as we walked between different locations and made the experience more than just a photo shoot.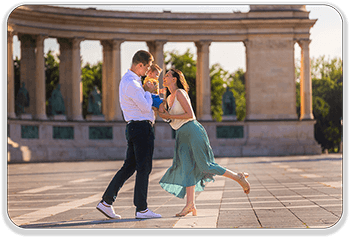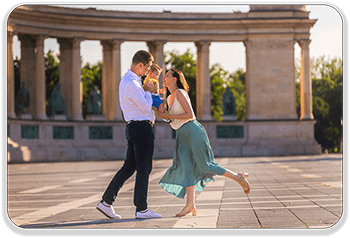 Agnieszka
27-06-2020
from Poland
I have no words to describe Instawalk! A true professional, based on his experiences he understands the concept of the solo traveler so his pictures are not simple portraits! He makes sure the photo you get represents Budapest and your time there! Besides photography, he knows lots of stuff about history, especially about his city! Not only you get some outstanding professional photos but he will take you on a history trip! The session was supposed to be 1,5h and it lasted almost 3h, for a very minimal charge only! The photos were sent to me 24h after the end of the session and guess what? Not a single tourist in the background! If I'm ever back to Budapest ill definitely book again👌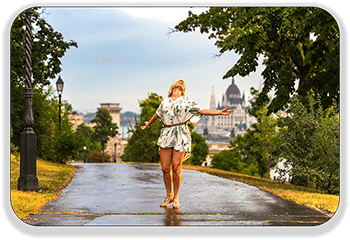 Leni
02-09-2018
from Philippines
I was in Budapest with my daughters just for a day and we wanted to make the most out of our experience. We booked Instawalk because we wanted to be able to go around the city and have pictures with all of us in them but, other than that, we really didn't expect much. The walking tour with him was a very pleasant surprise. He is a very warm person and instantly put all of us at ease. It was a joy visiting the sites and listening to the anecdotes and stories behind them. The awesome pictures he sent us less than a day after our session was the icing on the cake. We have been recommending him already to friends who also plan to visit Budapest in the future. This family photoshoot was the best I ever had!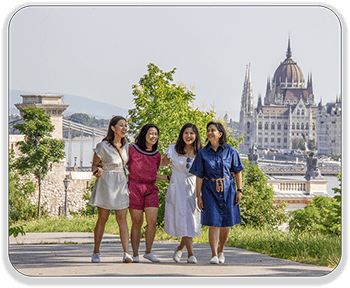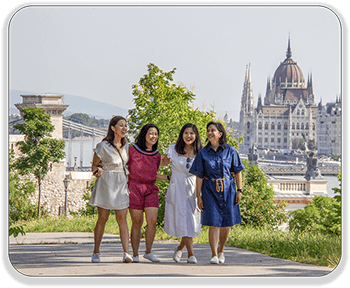 Eliza
04-02-2019
from China
I totally recommend having a photoshoot with Instawalk. I was hesitating for a long time if I should do it or not, it was such a great decision. The best souvenir ever 😍 I loved the photo shoot with Instawalk. He is a very talented, friendly, and professional photographer. It was a great experience and the pictures I received are amazing! 🤩 Highly recommend it. The pricing is very low considering other photographers' rates here in Budapest. The most amazing part I look like a Budapest travel magazine model he knows the most Instagrammable locations in Budapest!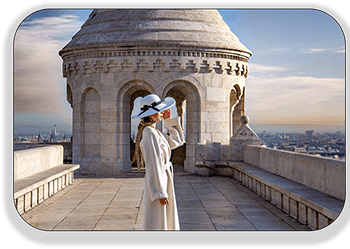 Claudio
25-11-2019
from Portugal
If you are in doubt about who to choose for a photo in Budapest, choose Instawalk. You will not regret it. David has a deep knowledge of photographic techniques, he has mastered the art of photography, of getting that photo that you want so much. Photographing at night requires different skills, and David has that skills. All of this was said by a person who has some knowledge of photographers and photography, as I was a model. I was doing my research for quite some time, because there are not so many photographers who offer night photoshoots in Budapest, finally, I found Instawalk, and I'm glad!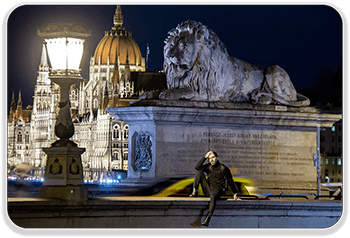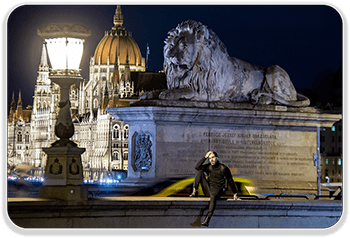 Maliha
05-11-2020
from the UK
Instawalk made our time in Budapest very enjoyable. I booked this last minute as we were celebrating my sister's birthday and Instawalk was quick to respond. I am definitely not someone who takes lots of pictures or is comfortable posing but David made the entire experience super fun and interactive. We enjoyed the tour of the city's most beautiful spots and learning its history. I would recommend this experience to anyone visiting the city. If you are looking for a Birthday present in Budapest, look no further, Instawalk is the best experience overall five stars! We received the photos within 48 hours. The photos were natural, lively, dynamic, and truly capture every moment.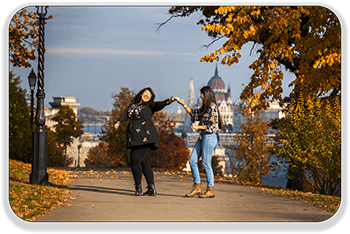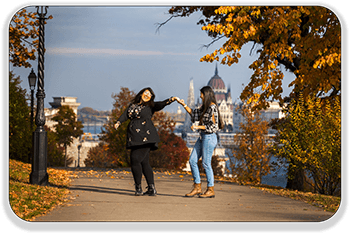 Sarah
09-01-2019
from USA
I was looking for a talented couple photographer in Budapest, and I could already tell by the photos I'm at the right place with Instawalk!
David was very professional and laid out the shoot plan to ensure we captured all the photos we wanted. He is very skilled and definitely shows passion in his work. The first location we took pictures of was breathtaking and really set the stage. It was a bit chilly but manageable with quick turns jumping out of the jacket and back. David tells good short stories about Budapest which was perfect. He is very personable, someone we could hang out with for the day. Thanks, Instawalk for the amazing experience!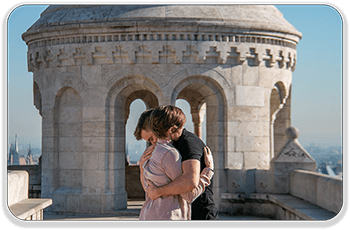 Christian
25-03-2020
from Germany
I was looking for a photographer in Budapest for quite some time, honestly most of the websites I was lost. When I saw that Instawalk offers all the most iconic locations covered and proven backed with tons of great photographs, I was looking no further. The best part was the booking system. I could see all the availability right away, I even rescheduled my appointment on my own, without unnecessary back and forward conversations.
I can 100% recommend the photoshoot. Everything went as planned and discussed. David was on time and very professional. He gave me a lot of pointers and good advice and the result was great!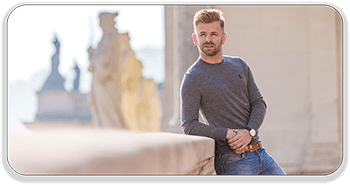 Zoltan
21-09-2019
from Hungary
I'm a Hungarian working abroad and I was eager to have my photos in my beloved city where I was born and raised (so I can make my friends jealous back where I live now) David is a talented photographer, a master of composition, lights, and storytelling and at the same time, he is very down-to-earth and a genuinely good person. The photo shooting was a fantastic experience in unique locations and included the most breathtaking locations you can ever find in Budapest: the Buda Castle, Matthias Church, and views of the Parliament Building. The pictures and the whole experience were beyond my expectations. I always wanted my photos to be taken in the stunning city of Budapest by a top photographer. Why wouldn't you?
Lu
03-05-2020
from USA
I'm not sure I can even put into words how great the whole photo shoot experience with Instawalk was, but I will give it a try! Beyond being an excellent photographer he was also kind and had amazing energy. I felt so comfortable in front of the camera because he was super reassuring and patient. David really loves his job and it shows in every aspect of the experience. I loved the experience so much that I booked another shoot with Instawalk after this. I can 100% recommend this to anyone looking for beautiful photos and a nice photo tour in Budapest!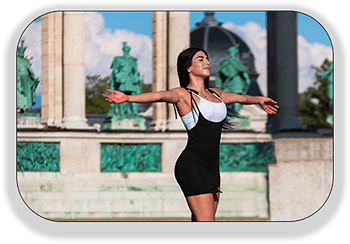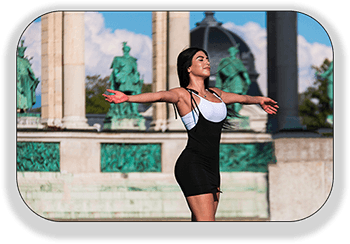 Elizabeth
17-10-2021
from Germany
I had a Budapest family photo shoot in my mind for a long time, It turned out amazing, I didn't just learn about the history of Budapest, and how to be natural in front of the camera, but also he shared with me photography tips during walking around Budapest.
Do you know those fantastically photogenic people who make it look effortless to be their most authentic selves? Yeah, I'm not one of those and yet David managed to guide both me and my brother through a photo shoot that doesn't look half bad with fun facts to boot! If for no other reason, book Instawalk because he's super to work with – and let the results speak for themselves.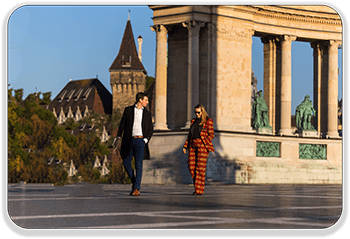 Amy
05-10-2018
from the USA
Just book it!!!!!! The photos don't even seem real!
I have done many of these city photo shoots with different photographers – and Instawalk is by far been the best!!! He's doesn't waste any time wandering around looking for the "right spots" – he knows exactly where they are. He guides the movements for the camera easy…. and honestly the photos I received are unbelievable. Look like they are from A travel
Magazine or something. No one has ever taken such amazing photos of me. David made me laugh and smile, the photos are very real and authentic. Thank you for this amazing experience!
Just book this experience!!!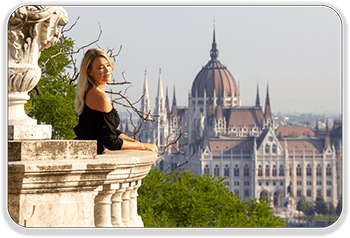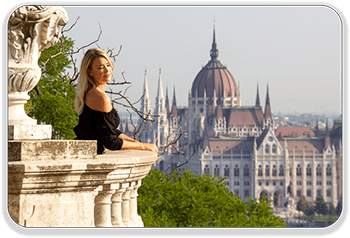 Raquel
12-05-2021
from Spain
The booking a photographer in Budapest never been easer. David is a friendly and knowledgeable photographer who knows his city inside out, and has great local stories to share. It was lovely to meet someone who could provide a guided tour and excellent photographs at the same time. David takes wonderful shots and is good at directing beginners. It will be great to have the images as a lifetime memento of our trip to Budapest. In hot weather, it is best to do the photo shoot as early as possible in the day to avoid the sun and crowds. Thank you, David, for being so patient with us and for being so helpful! Your time and skill is very much appreciated
Fredy
02-02-2021
from USA
Instawalk IS indeed AWESOME!!! Like absolutely, truly so. It took me a couple of sessions with photographers to realize what I suspected long ago. Communicaiton was easy from the first moment, booking was straight to point with the live calendar, meeting location and everything else was served without even asking.! I have had with several photographers in both Budapest and Dubai. He was totally professional all throughout: arriving on time, explaining to me what we did and why, sending me ALL the photos we took so that I can pick the ones I liked (none of my other photographers did that!). I can only recommend Instawalk whole-heartedly and.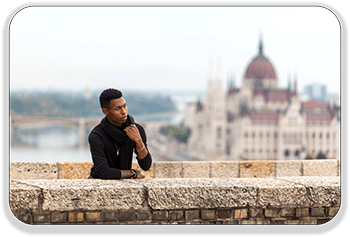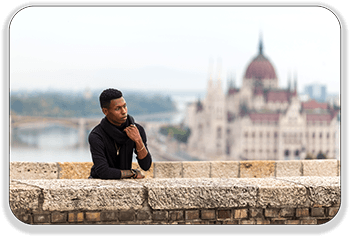 Louise
23-10-2020
from Sweden
This is my 2nd session with Instawalk- yes, I liked the @Buda session so much that I booked a 2nd one at Pest! Highly recommend him, he's very insightful about photography, creative & tries different things with his shots. He is also open to customize the session to your preference, if you let him know what types of photos you like. During our first session the photos taken at fisherman's bastion was so breath taking I cant even explain how happy I was. Buda Castle photoshoot, Heroes Square photoshoot Parliament photoshoot its all done in such a beatiful way, thank you sooo much! Five stars!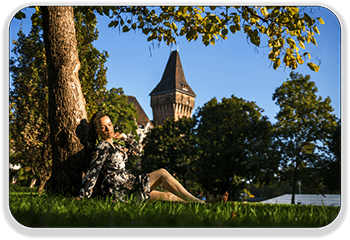 Felix
23-06-2018
from USA
EXCELLENT ARTIST!
Professional, detail-oriented and a true excellent artist – David! David captured the real Budapest as I visualize it, with me on it!!! The images David took using his exceptional skills are classy and beautiful! David is brilliant not only with his photography skills but also with knowledge on the history of his beloved city. He is genuine and very personable and will make you really comfortable to just to be you in every frame he takes. Definitely he is a true gem of his city! David, I sincerely thank you for making my trip to Budapest so freaking memorable! You are the real deal and the City of Budapest should be proud of you and what you do!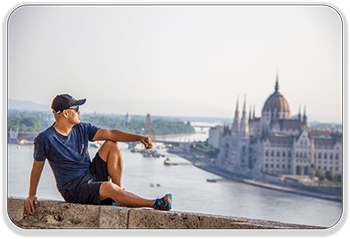 Ahmed
06-03-2018
from Tunisia
Look no further Instawalk is the photographer you looking for, Why? We asked Instawalk to do our family photos, and we were very happily surprised by his professionalism and friendliness, he made everyone feel comfortable and camera-friendly, and by some magic he made everyone photogenic, he always got back to us right away, and he also gave us a bit of history of Budapest that was great, but most importantly he took stunning pictures that we are super happy with, we will defiantly ask Instawalk again for his services. Thank you, Instawalk:)
Foglaljon egy fantasztikus fotózást!
Foglald le az élményed, automatikusan, láthatod az elérhető időpontokat, és 2 percen belül foglalhatsz is.
Kapcsolat
írj nekünk
Beszélgess Dáviddal
Only if available status